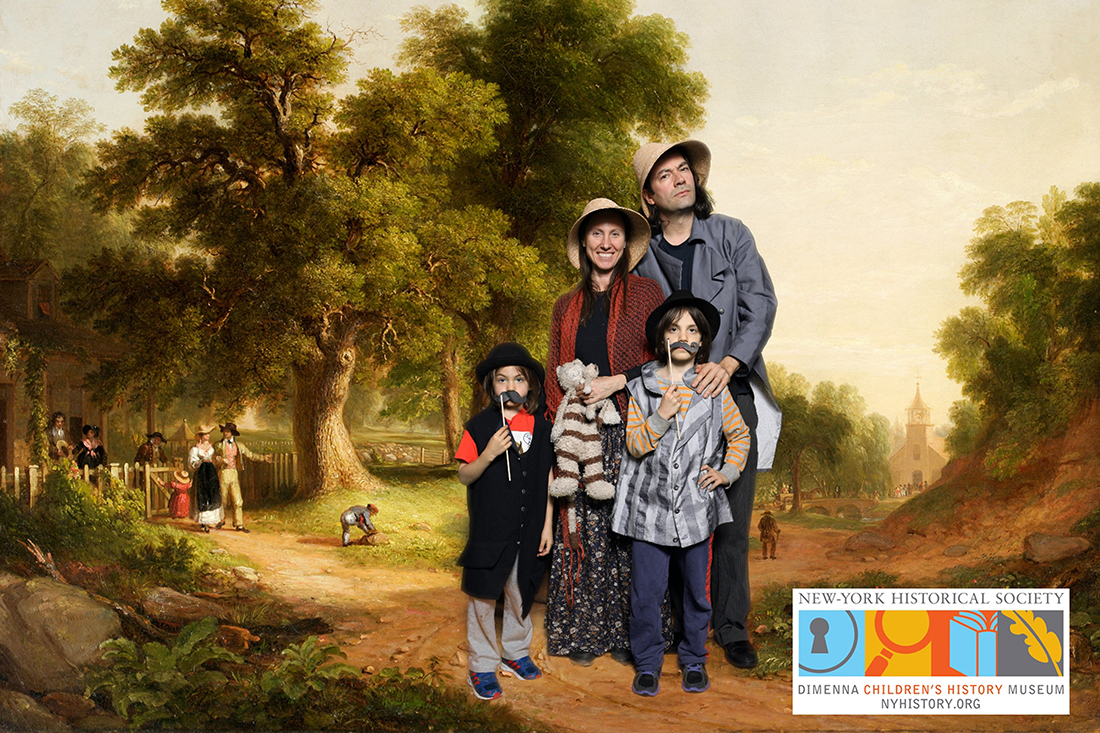 21 Jun

Retro Green Screen Photography Brings History to Life

New York Historical Society recently held their annual Family Day, and like last year they made Green Screen photography a big part of the event. We must applaud Liz Stern and her team at the Society: they really know how to utilize the Green Screen technology to maximum effect. They use paintings and photographs from their archives for the Green Screen backgrounds combined with historical costumes, to create historical vignettes that really came alive.

We created three different backgrounds for this event: one utilized a famous painting from their collection, Sunday Morning by Asher Durand; the other an historic sepia tint of cyclists around Grant's Tomb; and the third a color-tinted vintage photo of immigrants arriving at Ellis Island. These backgrounds allowed participants to be "in" the scene, reinforcing the "living history" theme of the event.

5th Avenue Digital provided the Green Screen photography and onsite prints for everyone to take home. The families had a fantastic time blasting into the past, while the museum boosted attendance with an event that these kids will remember for a long time — with photos to help the memories live even longer.

Check out the examples below, and see how Green Screen photography is best used to its full advantage.