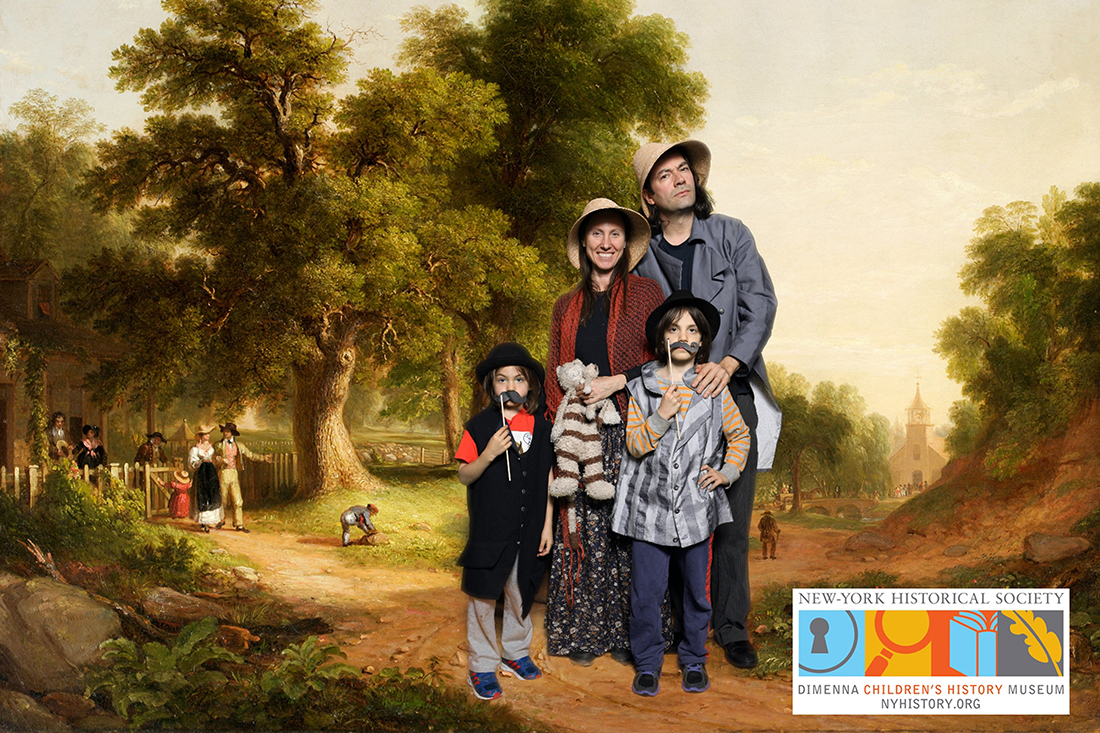 21 Jun

Green Screen Photos Make Family Events Fun
Green Screen photos are a fun and engaging activation, especially for family-oriented events.
Any event with Green Screen photography creates an opportunity for family togetherness. At the same time, also promoting your brand. Then, the photos get shared on social media repeat times. Printed photos get put on the family fridge for months. Therefore, these events create a shared experience that become part of family lore.
Green Screen photos have long been a main feature of the New York Historical Society's annual Family Day. The Special Events team at the New York Historical Society understands how to utilize Green Screen technology to maximum effect. For this year's event, we used paintings and photographs from the NYHS archives to create a selection of unique Green Screen photo backgrounds with historic pedigrees. Then, on Family Day, we set up a mini photo studio with a variety of historical costumes from the NYHS collection. The costumes and Green Screen backgrounds together created photos of historic-looking vignettes that really come alive.
Along with the Green Screen photos, 5th Avenue Digital provided onsite prints for everyone to take home. The families had a fantastic time blasting into the past. More importantly, the museum boosted attendance with an event these kids will remember for a long time — with photos to help the memories live even longer.
This Family Day event is a big success, year after year. It proves that Green Screen photography is a big draw for the New York Historical Society.  Green screen photography helps them tailor their Family Day promotion specifically to their target market. This means, it's putting their branding directly into their targets' hands.
Want to see how your marketing events can benefit from Green Screen photo technology?
Check out more Green Screen background examples here, and see how Green Screen photography is best used to its full advantage.