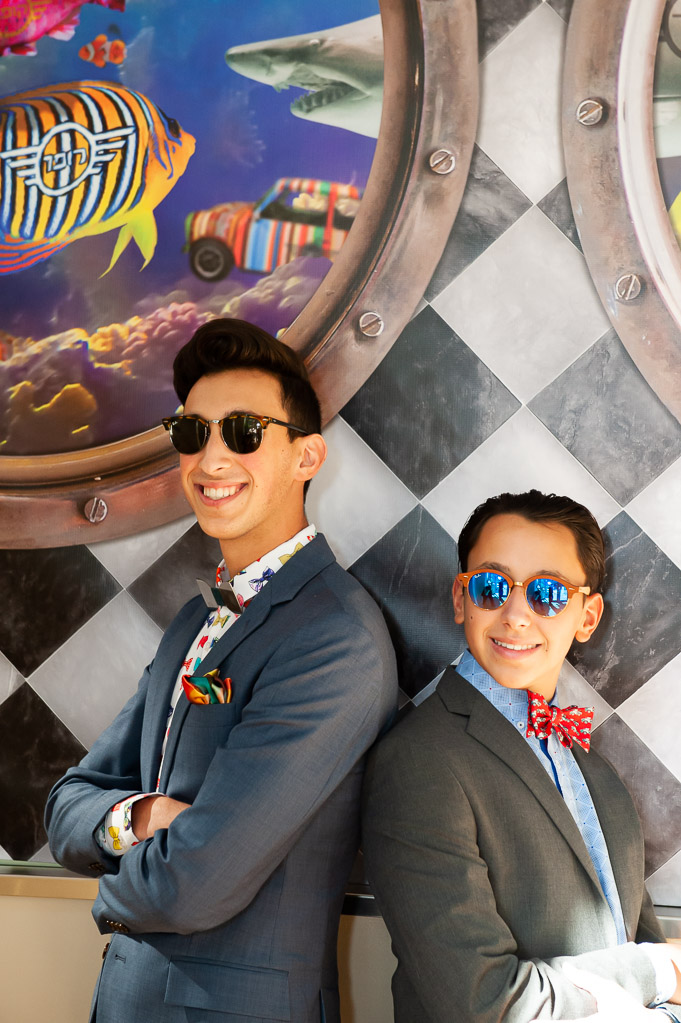 22 Oct

Mitzvah Photography That Captures Your Kid's Cool

This has to be one of the coolest — and most colorful — Bar Mitzvah kids ever! Cooper emulates his older brother in (almost) every way.  So stylish cool must run in the family! Cooper's Bar Mitzvah celebration at Guastavino's gave 5th Avenue Digital's Mitzvah photographer Kari Otero oodles of opportunities for out-of-the-ordinary Mitzvah photos. Is your kid is super-shy or a natural ham? Regardless, 5th Avenue Digital Mitzvah photography draws out and highlights their unique qualities.

When the Mitzvah is over, don't be left with just the memories. Include professional photography to capture every special moment.  After all, when you're hosting a Bar Mitzvah, you can't be everywhere and you miss a lot.  But you won't miss a thing if you hire a professional photographer.  So many thoughtful details make your kid's Mitzvah special: your guests, decor, entertainment and speeches. We capture it all for you to enjoy years afterward.  You will be so happy to have exceptional photographs that tell the story of your child's milestone Mitzvah.

We're with you every step of the way, from planning to the finished gallery of gorgeous, color-corrected Mitzvah photography that lets you relive the event. When it's over, we'll help you create a stunning album of all your favorite Bar Mitzvah photos, so the memories don't just live on your hard drive. They'll be at your fingertips, anytime you want to remember the celebration.

With our range of talent and rates, we're sure to match the perfect photographer for your child's Bar or Bat Mitzvah.  Click here to get inspired!